On Monday Diana Nyad completed a historic swim of 110 miles from Cuba to Florida. She became the first person ever to make the swim without using a shark cage. She had to battle the sun, waves, seawater, sealife, jellyfish stings, and several bouts with vomiting due to taking in too much sea salt on her way. This is proof that athletes that are well into their sixth decade can compete with the worlds finest.
Diana first attempted the swim 35 years ago when she was just 29 years old, She was not successful. Over the next three decades she attempted four more times. On Monday she was finally successful. No other human has ever made the swim. She made the swim at age 64.
She is not alone in the superhuman senior citizen category. She is joined by several other remarkable personalities. Listed below are some of her contemporaries.
Tao Porchon-Lynch, 95 year old Yoga Instructor
Tao has been teaching Yoga for over 47 years. She is no stranger to the Yoga Mat. She founded the Westchester Institute of Yoga in New York. Tao has been certified by the Guiness Book of World Records as the world's oldest Yoga teacher. She leads an active life that includes regular ballroom dancing, and exercise, all the while still teaching Yoga four times a week.
Throughout her life she has achieved many remarkable things including fighting in the French resistance in World War II. She also Marched with Gandhi, and has appeared in movies. She was in Show Boat in 1951.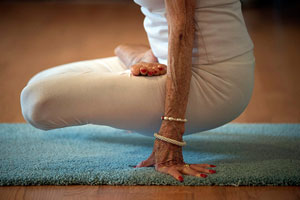 She shows us that by harnessing the power within us all things are possible.
Fauja Singh, 102 year old Marathon Runner
Fauja was still running Marathons right up until his 102nd birthday. He completed the Honk Kong Marathon in February of 2013 at 101 years old. He has since retired from Marathon Running but still runs up to four hours a day. Singh ran his first Marathon at 89.
At 92 he set an age group record while running the Toronto Waterfront Marathon. His time was 4:40. He was featured in an Adidas commercial with David Beckham and Muhammad Ali. Sing was also selected to be one of the torch carriers leading up to the 2012 Olympics in London.
Edith Wilma Connor, 78 year old bodybuilder
Edith competed in her first bodybuilding contest at the age of 65, for over a decade she has
been regularly competing. Connor was certified by the Guinness Book of World Records as the world's oldest competitive bodybuilder. At age 76 she competed in the NPC Armburst Pro Gym Warrior Classic Bodybuilding Championship.
Connor has a combined 16 Children, grandchildren and, great grandchildren.
Morgan Shepherd, 71 year old, NASCAR driver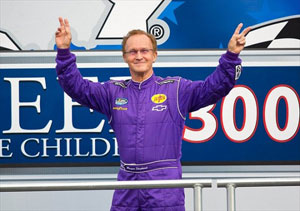 Shepherd made history in July by becoming the oldest driver in history to drive in a NASCAR Sprint cup event. This is the highest lever of stock car racing. He led three laps at a race held at the Richmond International Raceway last year which also put him in the record books.
Lew Hollander, 82 year old triathlete
Hollander became the oldest person ever to complete the Ironman World Championship triathlon in Kona, Hawaii, he was 81. The Ironman is known as one of the most grueling endurance events around. There is a 17 hour time limit to finish the event. Lew completed the 2.4 mile swim, 112 mile bike ride, and 26.2 mile run in 16:45:52. Lew shows us that he's not alone in staying in the best shape of his life.
Hiroshi Hoketsu, 71 year old Olympian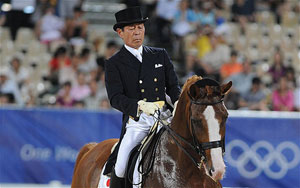 Hoketsu competed in the 2012 Olympics in London. The equestrian sitting atop his horse Whisper placed 17th out of the 24 competitors.
Olga Kotelko, 94 year old track star
This amazing Canadian holds every world record in track and field for her age group, totaling 23 world records to her name. Her muscle tissue has been studied by medical institutes to see what it is about her that is defying nature. She smiles quietly and gladly allows the test to be run.
Related posts: