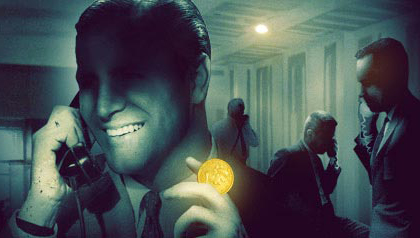 Our golden years are supposed to be filled with happy years and an ability to look back at our lives and if we are lucky we have some money put to the side so we can help out our children and grandchildren if they need the help financially. Most grandparents would do anything for their grandchildren; unfortunately criminals know this and exploit this in an effort to scam money. These are a few brief tips to follow in order to help avoid falling prey to these scams.
Do not give out any information, ask for it! – Many scams rely on the con artist using the information you give them against you. Example: Let's assume you have one grandson named Jason. Next you get a phone call with horrible reception. When you answer a male voice says "Grandma?" The natural reaction might be to say, "Jason?" This is incorrect, the con artist will then just go into his routine, "Yes this is Jason Grandma, I'm in trouble, I got arrested in Thailand or Name any place….." The correct response is, "who is calling?" If it's Jason, he ought to know his name. However some clever criminals are able to have even this information. Ask the person claiming to be Jason some personal details known only to you and him or your family, the more questions you ask the better the chance you have of knowing it is really your grandson Jason, or discovering the crooks attempt to con you. In most cases a con cannot stand up to questions about details. The trouble with just hanging up the phone instantly is that there is a chance that it really could be Jason. Ask the questions; find out what's going on. If you discover that they are a con artist, inform the police.
Never hire a handy man on the spot, ask for references! – Many crooks troll neighborhoods, look for names on neighbors mailboxes, then stop by to say something like, "I noticed you need that tree cut down, I just cut down the tree in the back yard of the Henley's house, I can cut yours down for 100$ right now, I need to get my chainsaw fixed, then 100$ when I come back and finish. No No No No No No No. Don't do it! Get references!
Never pay Cash – Write a check, and on the back of the check write the words "deposit only" In this way it will create a paper trail. If they rip you off, and deposit the check, the police have a great place to start. If they decide it might not be such a great idea to deposit this check, you still win because you weren't out the cash.
Basically make the con artists trip themselves up. Be quiet, listen, ask questions, do not give out any information, and don't make sudden decisions, never pay cash. Follow these simple little rules and the chances of being conned are much less. For some tips from Dateline NBC click on the link.
Thanks to JRSmedical for their continuing effort to provide top level customer service to its seniors.
Related posts: