The question has been raised by a colleague of mine if I think an Alzheimer's patient should have a Credit Card or not? This issue initially seems pretty straight forward. If the patient wants the card they should be able to have one. I am a strong advocate for a patient's right to financial mobility and freedom but there are some disadvantages for an Alzheimer's patient.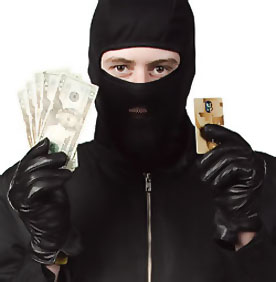 Disadvantages:
Difficulty remembering if a purchase is legitimate – Reading the small text of the Credit Card bill can be a challenge. After seeing the statement, there may be a moment of doubt as to if the purchase is legitimate or not. This doubt could cause a hesitation about calling the Credit Card company to have charges removed. This could cause fraudulent charges to go on without correcting the issue.
Delayed Response to Canceling Credit Card – After misplacing a Credit Card it may take a bit longer to make the decision to call and cancel the Credit Card. This extra time will give the identity thief more time to rack up purchases.
Home Health Care Workers Stealing Credit Cards – In a  recent article by Bay News 9 an elderly Alzheimer's patient fell victim to an unscrupulous Nurse that placed multiple charges on her Credit Card before the theft was noticed.
While it may be difficult to let the Credit Card go, it is probably a good idea to be on the cautious side. The many disadvantages outweigh the convenience.
Related posts: